CLASSICS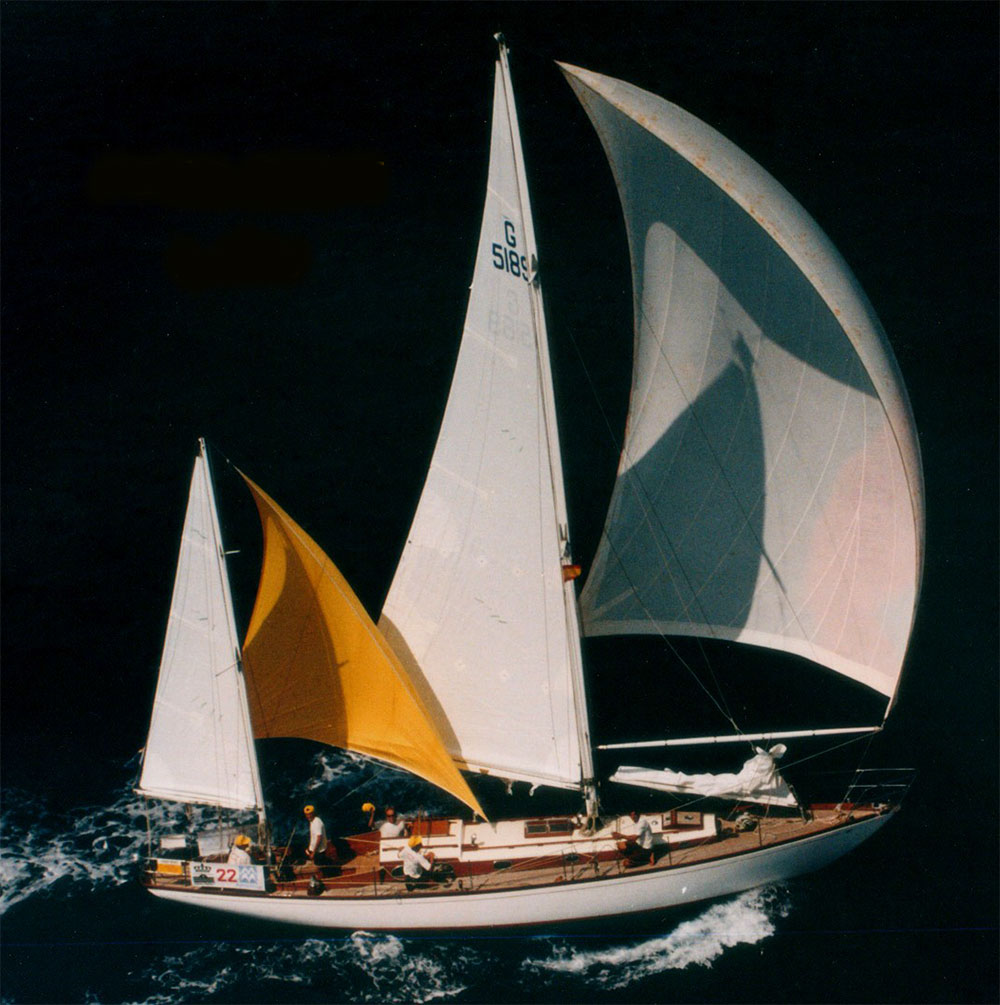 A classic boat would be always highly valued. There are many arguments to support this. Their time tested technology. Their sailing qualities, so smooth and safe. Their elegant shape. Their own history, so often peculiar and interesting.
Wooden boats have suffered for many years from a terrible mystification. The thruth is that their maintenance is rarely out of reach for anyone. The basic work for a well kept vessel, as sanding, varnishing and other small ones, can be carried out by anyone of us. They are very similar to those needed on a fiberglass one, as polishing the gel-coat and s.s. for example). These works are part of the life of our boats and by doing them we improve the pleasure of sailing on a masterpiece. We all lack of time in these stressed modern times. However the owners of a classic woodie we always find the moment for a quick sanding, a coat of varnish that will give new life to our vessel, so old and ever so new.
Fiberglass classics have too their own nobility status: they were built when to sell a boat they had to be very well crafted and each boatbuilder had to produce "the best boat of the world". Fiberglass classics are sturdily built, elegant and they have an impressive level of finishing inside. Their commercial value is way below their true value as sailers and they are worth the interest of passionate people.
Modern classics are vessels designed many years ago which, thanks to a continuous success and to their passionate builders are still on the market today. They are a delight when we watch them sailing around. We will propose also more recent boats, with a traditional shape and style. There are so many! Either fiberglass or wooden built, small or big, they are worth a watch before acquiring a "normal" boat!
Searcher boat