Ortac, R.O.R.C. II Class
Ref. CP0031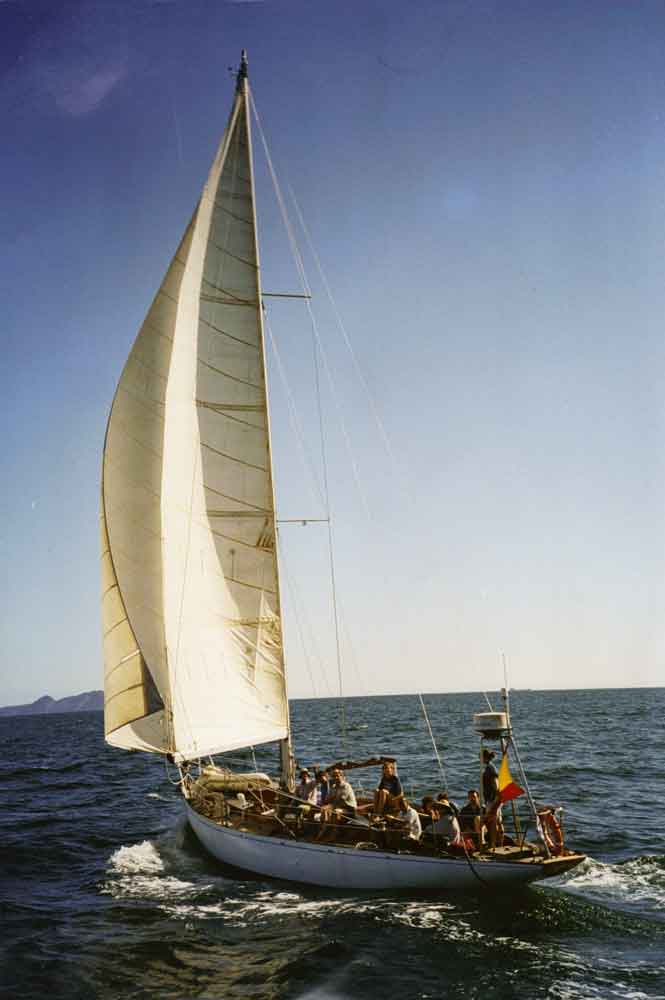 A vessel of huge historic contents. An excellent classic cruiser racer from a great designer and built by a very great Yard. The price recently reduced includes the restoration works actually being carried on.
EUR 169,000 ,-
L.W.L.:
10.68

m.
32.55 feets
Displacement:
14.22
14.22 Tm.
Tm.
Winches:
originals in bronze
Spinnaker Pole:
Si, aluminio
Engine:
Solé Diesel OM 616 (Mercedes)
Serviced:
Every Year
Hours:
n.d.
Propeller:
Fixed, two bladed
Main-sail:
Terylene, Lazy jacks
Depth-sounder:
Navico Corus Tridata
Wind Station:
Navico Corus
VHF Radio:
Northstar Explorer 710 Lsd
Plotter:
Raymarine SL 70 Pathfinder
Radar:
Raymarine SL 70 Pathfinder
Batteries:
1 x Magneti Marelli (2006)
Batteries charger:
The Ortac is a historical vessel. She was the second design of Robert Clark (the first, Mystery, was only 26 feet long on water line) and she won her first race, even if she was not yet properly tuned, against the most important ocean racers of the moment. She started the famous career of her designer, comparable to that of Olin Stephens himself, who had quite the same age. Her particular rig, with a mast stepped well aft of the standard of the moment, made her sail plan divided fifty/fifty between main and genoa. Ortac winning career lasted decades and nowadays she continues to be in quite original conditions. She is being restored by a well known shipwright, following the indications of a recent survey. These works are included in the asking price, recently reduced.
Request more info Ortac, R.O.R.C. II Class
These details are believed to be correct but not guaranteed. This specification can not form part of any contract. The purchaser should instruct his surveyor and/or agent to investigate any detail he wants validated. The boat is offered subject to prior sale, price change, inventory change or withdrawal without notice.